SafetyTac® floor marking tape is designed to withstand the tough conditions of an industrial workplace. SafetyTac®'s resilient material holds up to traffic and spills, and its reinforced rubber-based adhesive keeps it in place, so it will get the job done for a long time. SafetyTac®'s dual-stage tapered edges prevent the tape from getting caught on wheels or pallets. That means vehicles can easily slide over the tape without causing damage. SafetyTac® also has a low profile, so it won't make walking surfaces uneven. No need to worry about pedestrians tripping.
Installing SafetyTac® is as easy as peel and stick. Just remove the backing and press it to the floor. Unlike paint, SafetyTac® floor marking tape requires no dry time. Rolls of SafetyTac® are 100 feet long, so you can install long stretches of tape at a time. Select from 10 colors to create the floor marking system you need.
Features
Dual-stage Tapered Edges


Tapered edges allow carts and pallets to easily slide over this tape. You can move objects without worrying they will catch the tape's edge.

Low Profile


SafetyTac®'s low profile allows it to sit smoothly on your floors, so it will not create a tripping hazard.

Industrial Strength


SafetyTac® can withstand the tough conditions of an industrial workplace. It will hold up to foot and vehicle traffic, wet conditions, and even chemical spills.

Easy to Install


Applying SafetyTac® tape to the floor is simple. Remove the backing, lay the tape on the floor, and press it down. No dry time required.
Specifications
Thickness
35 mil wear-resistant rigid PVC
Edge
Dual-stage beveled edge
Surface
Smooth, slip-resistant finish for easy cleaning
Material
Made from rigid Shore D80 material
Adhesive
Extremely durable dual-sided cloth adhesive
Adhesive Color
White
Liner Color
Blue
Peel Strength
14 N/25 mm
Tensile Strength
80 N/25 mm
Application Temperature
40°F to 90°F
Service Temperature
0°F to 130°F
Warranty
1 year limited

Details >
Resources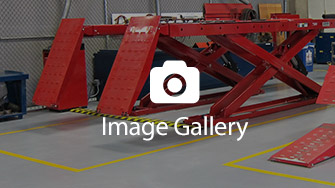 Coming Soon
---
Questions? Call us today at 1-888-246-6770