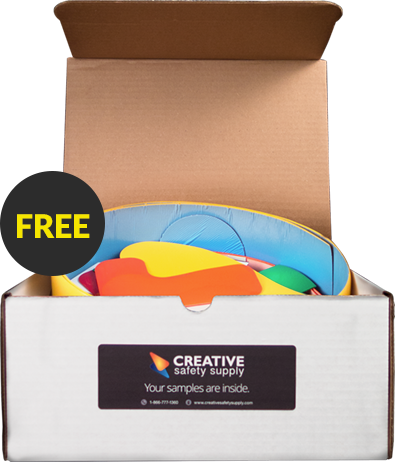 Want to try out SafetyTac® floor marking options before you make a purchase? Fill out the form below, and we'll send you a box of sample floor marking tapes, shapes, and more. Or give us a call at 1-888-246-6770 and let us know you'd like free samples.
Please note this is for qualified customers only. You must have a company with more then 50 employees and you must use your work email no gmail, yahoo or other emails allowed.
As of Oct 18 we are out of samples boxes. This is not a free give away...
Your information