Guaranteed performance.
We created SafetyTac floor tape to outperform all other tapes and paints on the market, even under the harshest work environments. Whether it's a chemical or grease spill, heavy forklift traffic, or pallet wear and tear, SafetyTac floor tape will stand strong.
See SafetyTac floor tape in action >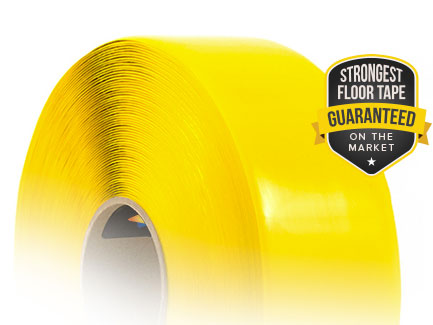 ---
Designed to last.
SafetyTac floor tape is created using only the toughest material available. With a super sticky adhesive backing and the added convenience of duel-beveled edges, SafetyTac floor tape is built to last. The resilient surface keeps it looking new for years, keeping your floors safe and professional looking.
Learn more about SafetyTac materials and adhesives >
---
Color coordinated.
Facility safety floor marketing tape has developed over the years into a small family of colors which most industries now recognize as the golden standard. Red, yellow, purple, green black and a small collection of striped colors are now important elements of creating and marking both safe and danger areas in any facility.
Find the right color for your application >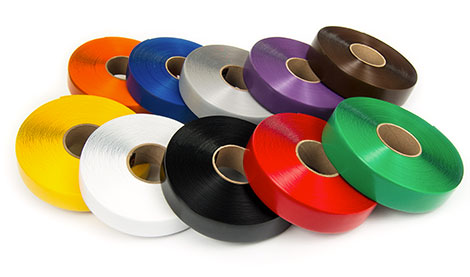 ---
The right tape for the job.
Our family of SafetyTac floor tapes offers a wide variety of profiles, thicknesses, colors and other features that can enhance and support your safety program or floor marking campaign. In choosing the right tape for your needs, is important to identify exactly what it is you want the tape to do for you. Should it create clear forklift and foot traffic paths? Warn employees of danger areas?
Learn more about the different varieties of SafetyTac >
---

Durable floor tape is an absolute must for those areas where you have a high volume of traffic from forklifts or carts. Just what SafetyTac was made for.

SafetyTac floor tapes are ready for use immediately after application for most traffic levels. Tape lines are 100% cured in under 24hrs.

Applying SafetyTac is easy! Simply peel the removable liner from the adhesive side of the tape and apply to a clean and dry floor.
---
Trusted By

---